Is it hard to compete with the bigger travel websites?
Do your clients need to visit other websites to view quality pictures or video?
Are you losing bookings as your own website lacks content?
What if you could add thousands of videos to your website with a click of a button?
The Media Player for Travel Agents, powered by Voglr is a pop up video library, which can be instantly implemented on your website via a custom link and will integrate seamlessly with its existing functionality.
Voglr Media Player features only OFFICIAL video content of Worldwide Hotels and Destinations and allows your clients to explore the globe and take a virtual journey to potential destinations.
Aquire a valuable tool for travel agent training and education.
Optimise conversions by aleviating the need for clients to navigate away from your website in search of additional information.
Share links to specific videos with your clients via email, directly from the player.
Choose from a range of media player solutions, tailored to your agencies needs, and budget.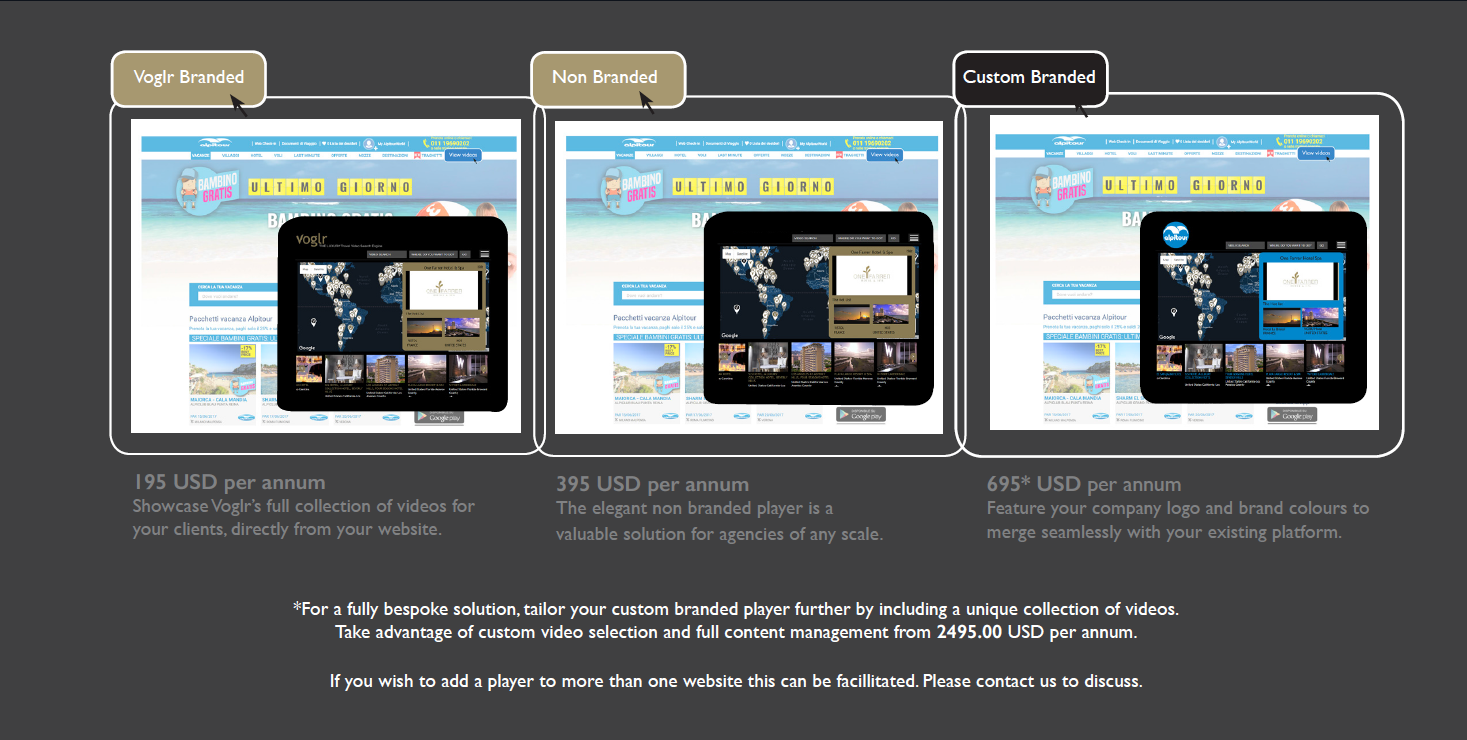 Click on the live links below and preview a Voglr Branded and Non Branded Media Player as it would appear on your website: